Day 1 :
Keynote Forum
Cornea surgeon, The Eye Clinic London, UK
Time : 10:00 AM - 11:00 AM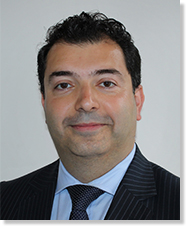 Biography:
Samer Hamada, MD, is an ophthalmologist and cornea surgeon performing eye surgeries at his practice, the Eye Clinic London. With nearly two decades' experience, Mr. Hamada is recognised as a leading expert in the field of cataract, refractive lens exchange (RLE) and corneal surgeries, and is frequently asked to lecture at international eye conferences. He has performed thousands of cataract surgeries and RLE surgeries using the latest technological advancements in ophthalmology. Mr. Hamada offers laser cataract surgery with the option of artificial lenses, called intraocular lenses (IOLs), to replace the natural eye lens that has been clouded by a cataract. These IOLs are used for the restoration of near, intermediate and far vision. He is one of the very few eye surgeons who offer trifocal intraocular lens implants. Patients who prefer to be less dependent on glasses or contact lenses, even without a significant amount of clouding due to cataracts, could choose laser or non-laser RLE, both of which are very similar to cataract surgery.
Abstract:
15 years of stem cell research has led to breakthrough in reconstructing the cornea and ocular surface. We are now able to use allogenic or autogenic stem cells for corneal Limbal stem cell deficiency. The latest and most favourable method of reconstructing the ocular surface is the Mouth to Eye Epithelial Transplantation (MEET). It has the advantages of replacing the deficient corneal stem cells as well as creating a microenvironment that would increase the success rate of any future ocular reconstructive procedures. I will present my approach to rehabilitate a damaged ocular surface through various examples and share my experience with MEET both in adults and children